BOOK GROUPS
The Library currently supports and hosts several book groups. If you would like information about current groups, or if you are interested in starting a new group, contact Janice Robbins at jrobbins@wlsmail.org
Need help choosing a title for your group to read – try this website.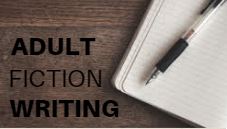 Friday,

March 24
9:30 am - 10:45 am
Author and writing teacher, Kim Kovach, offers more creative ways to explore character, point-of-view and dialogue in this five-week fiction writing program. New and experienced writers are invited to sharpen fiction writing skills and banish writer's block through in-class writing and homework assignments.  Registration required. Classes fill up quickly!