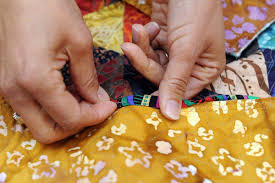 Wednesday,

May 24
1:30 pm - 3:00 pm
Bring your hand crafting projects and enjoy and afternoon of creativity at the library. The group will meet in the Biography room.
Wednesday,

May 24
3:00 pm
Where: Fellowship Hall at Bedford Presbyterian Church
Parking in center of back lot
Winners of the Poetry Contest will be announced at 3:30

Make your own sundae
M&M guessing game
Free of charge
Ice cream donated by Bedford Candy Bar!
No Registration required