Thursday,

September 15
11:15 am - 11:45 am
Preschool
This Week's Theme: Mustache Mystery
Join us for weekly Storytime with Mrs. Crummy.
We plan to be outside on the Village Green and in the event of inclement weather check the website for updated details.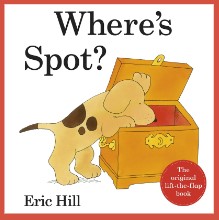 Thursday,

September 15
3:15 pm - 4:00 pm
Grades K-2
Children's Author and Craft Series
Grades K-2
Eric Hill was born in September. We will celebrate by reading Where's Spot?
We will do a "Spot Search" in the Library!
Registration is required. Please register online.
Register Here
More Information